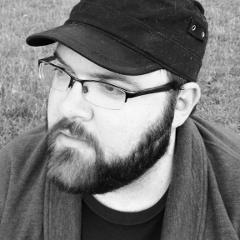 2013

to

2014
Research Fellow
An Empire of Skulls: The History of The Samuel George Morton Cranial Collection and Scientific Collecting Practices in 19th Century Philadelphia.
Abstract: The following research proposal explores the history of The Samuel George Morton Cranial Collection, and its founder, physician, ethnologist, and naturalist, Dr. Samuel George Morton (1799-1851). The Morton Cranial Collection once consisted of over 1500 skulls of man and animals and was considered the most renowned collection of its kind. My research seeks to reveal hidden histories of Morton's career as a scientist and physician, as well as situate The Morton Collection and its network of skull collectors within the broader 19th century intellectual frameworks and cultures of display and scientific enquiry in Philadelphia and antebellum America. My work will also include comprehensive biographies of skull collectors and their methods of specimen acquisition. The main focus for my research derives from archival resources and physical scientific specimens housed in numerous PACHS institutions. Together these resources provide a unique insight into the creation of The Morton Collection.
Read more about Brandon's research as a fellow of the Consortium here.