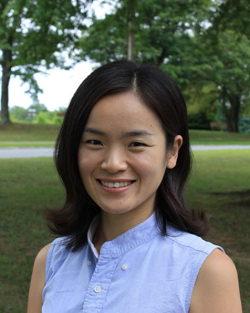 Ph.D. Candidate, 
Department of East Asian Languages and Cultures, Columbia University
2017

to

2018
Research Fellow
Malfunctioning Machinery: The Global Making of Textile Factories in Early Twentieth-Century China
My dissertation examines the industrialization of Chinese textile production in the early twentieth century, with an emphasis on the challenging process of mechanization on the shop floor. By focusing on American machinery, which often malfunctioned in Chinese cotton mills, it argues that the making of the factory system was a lengthy process that required continued technological adjustments by various groups of technical experts. New England manufactures had to dispatch their own engineers to China to install the machines and modify them for individual mills. In this process of mechanization, Chinese did not serve as a mere recipient. They also grappled to find solutions to technological challenges specific to Chinese factories and actively exchanged their findings through professional journals. Drawing upon massive company documents involved in this global machinery trade, both in English and Chinese, my dissertation questions the assumption that technology transfer simply emanates from the West to the periphery.
Read more about Yuan's work here.