Historical Perspectives On Contemporary Issues
Rewriting the Story of Girls' Education in STEM: Past and Present
A forum held at the Wagner Free Institute of Science on March 7, 2019, and continued online here.
Featuring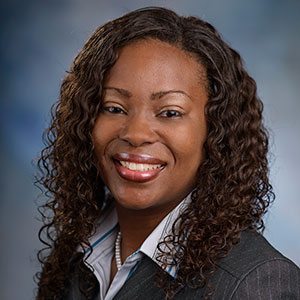 Natalie King
Georgia State University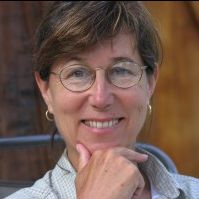 Kim Tolley
Notre Dame de Namur
Post Your Comments and Questions
 
Insights from the Collections
The Consortium's collections provide many opportunities to learn more about the history of education in science, technology, and medicine, as well as changes in gender politics over time.
Our cross-institutional search tool allows researchers to investigate materials across multiple institutions from a single interface. With more than 4.4 million catalog records of rare books and manuscripts, the Consortium's search hub offers scholars and the public the ability to identify and locate relevant materials.
Search the Consortium search hub.
Some archival materials related to this topic include:
Nursing, a profession for college women, 1945, College of Physicians of Philadelphia
Valedictory address to the graduating class of the Women's Medical College of Pennsylvania, at the eighteenth annual commencement, March 12th, 1870, College of Physicians of Philadelphia
The Opening of the Johns Hopkins Medical School to Women, College of Physicians of Philadelphia
Historical Files on women students, CalTech Archives
Report of Naples Table Association, Columbia University
"Noon" and "Two women working in the Optical Shop", Adler Planetarium
AIP Education and Manpower Division records, 1940-1973, American Institute of Physics
Proceedings of the second International Conference of Women Engineers and Scientists, Cambridge, England, 1-9 July 1967, Linda Hall Library
Women in Medicine Collections, including the Black Women Physicians Project, Drexel University
The American lady's preceptor: a compilation of observations, essays and poetical effusions designed to direct the female mind in a course of pleasing and instructive reading, Wagner Free Institute of Science
Chemistry in Home Economics notebook, 1942, Science History Institute
See also the Schlesinger Library on the History of Women in America, Harvard University.
 
Related publications from our speakers:
Decoding Careers in DNA: Genetic Coding Lesson Brings Computational Biology and STEM Careers to Life
Development of liberatory pedagogy in teacher education: Voices of novice BLACK women teacher educators
Voices of Black Women as Directors of Informal STEM Programs
Surfacing Students' Prior Knowledge in Middle School Science Classrooms: Exception or the Rule?
Transformations in Schooling: Historical and Comparative Perspectives, edited by Kim Tolley; Palgrave Macmillan, 2007. 
The Science Education of American Girls: A Historical Perspective, by Kim Tolley; Routledge, 2002.
Science for Ladies, Classics for Gentlemen: A Comparative Analysis of Scientific Subjects in the Curricula of Boys' and Girls' Secondary Schools in the United States, 1794-1850
 
See also recent work from our fellows:
A Comparative Analysis of Women's Higher Education in Physics, Joanna Behrman
Cross-Atlantic Fertilizations: Women's Horticultural Education at Ambler, Pennsylvania, Donald Opitz