Historical Perspectives On Contemporary Issues
Immortal Life: The Promises and Perils of Biobanking and the Genetic Archive
A forum held at the American Philosophical Society on September 28, 2017, and continued online here.
Are we now approaching a time when we could all live, at least in freezers, forever? Modern collection and storage of biological samples make possible a kind of "immortality" for anyone who has ever had a saliva sample frozen for genealogical testing or a blood sample stored in medical collections. New technologies, like CRISPR for gene editing, expand possible future uses of biological materials stored around the world. The story of Henrietta Lacks, popularized in a book by Rebecca Skloot and an HBO special starring Oprah Winfrey, illustrates the ways that a single person's cells and tissues can take on lives of their own as research material. In 1953, just before her death, Lacks's cancer cells yielded the oldest and most common human cell line still used in research.
There has been significant public interest in her remarkable story, but the "immortality" of people like Henrietta Lacks raises pressing questions for all of us. Who owns and controls bodily materials extracted from research subjects and patients? Who can profit from the cells and genes that make us who we are? How do we weigh the value of personal privacy and an individual's sense of self against the potential for medical progress? How do imbalances of wealth and power influence questions of consent, exploitation, and identity for people who provide biological materials? These questions framed a public forum organized by the Consortium and hosted by the American Philosophical Society on September 28, 2017.
We invite you to watch the recording of the event, read the expert commentary, and join in on the discussion. If you are not already a registered member of our web site, please create an account here before participating in the discussion.
Questions or comments about this event or others like it? Let us know.
Featuring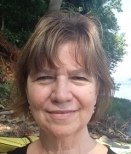 Susan Lindee
University of Pennsylvania

Projit Bihari Mukharji
University of Pennsylvania

Joanna Radin
Yale University
Post Your Comments and Questions
Insights from the Collections
The Consortium's collections provide many opportunities to learn more about the history of research in human cellular biology, the genetic archive, and heredity. Indeed, a significant amount of the research supporting the presentations in this video was conducted using Consortium-member archives.
Our cross-institutional search tool allows researchers to investigate materials across multiple institutions from a single interface. With more than 4.4 million catalog records of rare books and manuscripts, the Consortium's search hub offers scholars and the public the ability to identify and locate relevant materials.
Search the Consortium search hub.
Some archival materials related to this topic include:
The Baruch S. Blumberg papers, American Philosophical Society
The James V. Neel papers, American Philosophical Society
The John Rodman Paul papers, Yale University
Journal of the research vessel Alpha Helix, New York Academy of Medicine
Indian genetics and heredity periodicals, Linda Hall Library
"Linkage disequilibrium" and genetics texts, Cold Spring Harbor Laboratory and New York Academy of Medicine
"Urheimat" theory, Newberry Library
Alexis Carrel Papers on cellular immortality and organ sustainability, Rockefeller Archive Center
Theodore Malinin Collection of Alexis Carrel and Charles Lindbergh Papers, Rockefeller Archive Center
Oral histories with Pew Scholars in Biomedical Sciences, Science History Institute
 
Related publications from our speakers:
Moments of Truth in Genetic Medicine, by M. Susan Lindee; Johns Hopkins, 2005.
Genetic Nature/Culture: Anthropology and Science beyond the Two-culture Divide, edited by Alan Goodman, Deborah Heath, M. Susan Lindee; California, 2003.
Suffering Made Real: American Science and the Survivors at Hiroshima, by M. Susan Lindee; Chicago, 1994. 
The DNA Mystique: The Gene as a Cultural Icon, by Dorothy Nelkin and M. Susan Lindee; Michigan, 2004.
Doctoring Traditions: Ayurveda, Small Technologies, and Braided Sciences, by Projit Bihari Mukharji; Chicago, 2016.
Nationalizing the Body: The Medical Market, Print and Daktari Medicine, by Projit Bihari Mukharji; Anthem, 2009.
Medical Marginality in South Asia: Situating Subaltern Therapeutics, edited by David Hardiman and Projit Bihari Mukharji; Routledge, 2015.
Crossing Colonial Historiographies: Histories of Colonial and Indigenous Medicines in Transnational Perspective, edited by Anne Digby, Waltraud Ernst, Projit B. Mukharji; Cambridge Scholars, 2010. 
Life on Ice: A History of New Uses for Cold Blood, by Joanna Radin; Chicago, 2017. 
Cryopolitics: Frozen Life in a Melting World, edited by Joanna Radin and Emma Kowal; MIT, 2017.